Welcome to NEMC 2019
August 5-9, 2019
Jacksonville, Florida
The table below summarizes registration fees:
Early Bird Fees3
Standard Fees

Registration Type1

Full Conference
Daily

Full Conference

Daily

Attendee Registration

$520
$240

$570

$270

Participant2

$420
$210

$470

$240

EPA Employee

$360
$185

$400

$210

Student

$195
$75

$215

$75

Friday Only
$160

Late Fee (after July 16)

$75

$75
You may register now using our on-line registration system.

You may also register by completing the registration form (PDF) and sending to:
The NELAC Institute
PO Box 2439
Weatherford, TX 76086
FAX: 817-423-6777
Email: suzanne.rachmaninoff@nelac-institute.org

Notes:
1. Symposium registration includes participation in all meetings, all printed materials, continental breakfasts, and lunches on Tuesday and Thursday. Three free vendor-sponsored lunches are also available on Wednesday.
2 A Participant is an NEMC Session Chair, a speaker at NEMC, or a member of a TNI Committee or Board.
3 Early bird rates are for individuals that register before June 10.

CANCELLATION: If you cannot attend, notification must be received by July 31. You may either send a substitute or receive a refund, less a $75 administrative fee.
Managing an Environmental Laboratory
This course presents several aspects of managing an environmental laboratory that generates data of known and documented quality. Most Laboratory Managers, Technical Directors and Quality Assurance Managers have learned by doing the job. The science of doing the tests is only part of the process of doing environmental science. Every environmental laboratory manager must learn all aspects of data generation which includes not only understanding the science but must also understanding the regulations.
Date and Time: Friday, August 9; 8:00 am - 5:00 pm
Instructor: Marlene Moore, Advanced Systems, Inc.
Fee: $225

Understanding Radiochemistry Testing and the TNI 2016 Standard - EPA Method 901.1 (Gamma Spectrometry)
This course will provide participants with a general understanding of the theory behind the radioanalytical techniques used to perform gamma spectrometric measurements as outlined in EPA method 901.1 (Gamma Emitting Radionuclides in Drinking Water) and supported by references such as ANSI N42.14-2004 ("Calibrations and Use of Germanium Spectrometers for the Measurement of Gamma-Ray Emission Rates of Radionuclides") and ASTM D7282-06 ("Standard Practice for Set-up, Calibration, and Quality Control of Instruments Used for Radioactivity Measurements"). A mixture of theory-lecture and interactive exercises using real laboratory data examples will help participants understand how analytical processes translate into actions, results, and records that one might encounter in a typical radioanalytical laboratory. It will also address typical challenges that may be encountered. This class will be of benefit both to radiochemistry laboratorians and radiochemistry assessors/ABs.
Note: This course is Part 4 in a planned series of five radiochemistry training courses. Parts 1-3 are available on the TNI website.
Date and Time: Friday, August 9; 9:00 am - 3:30 pm
Instructor: TNI Radiochemistry Expert Committee
Fee: $195

Solid Phase Extraction Essentials
This course presents the analytical environmental fundamentals and applications of solid-phase extraction (SPE) techniques, including sample matrix, sorbents/sorbtion, analytes, method optimization, and reporting results. This course is designed to improve general understanding of SPE, improve ability to better execute existing methods and develop new methods, and educate attendees in method optimization and reporting. It will be useful to analysts who perform and optimize existing regulatory methods as well as those who develop new methods for SPE.
Date and Time: Friday, August 9; 1:00 pm - 5:00 pm
Instructor: Dr. Martha J.M. Wells, Envirochem Services
Fee: $165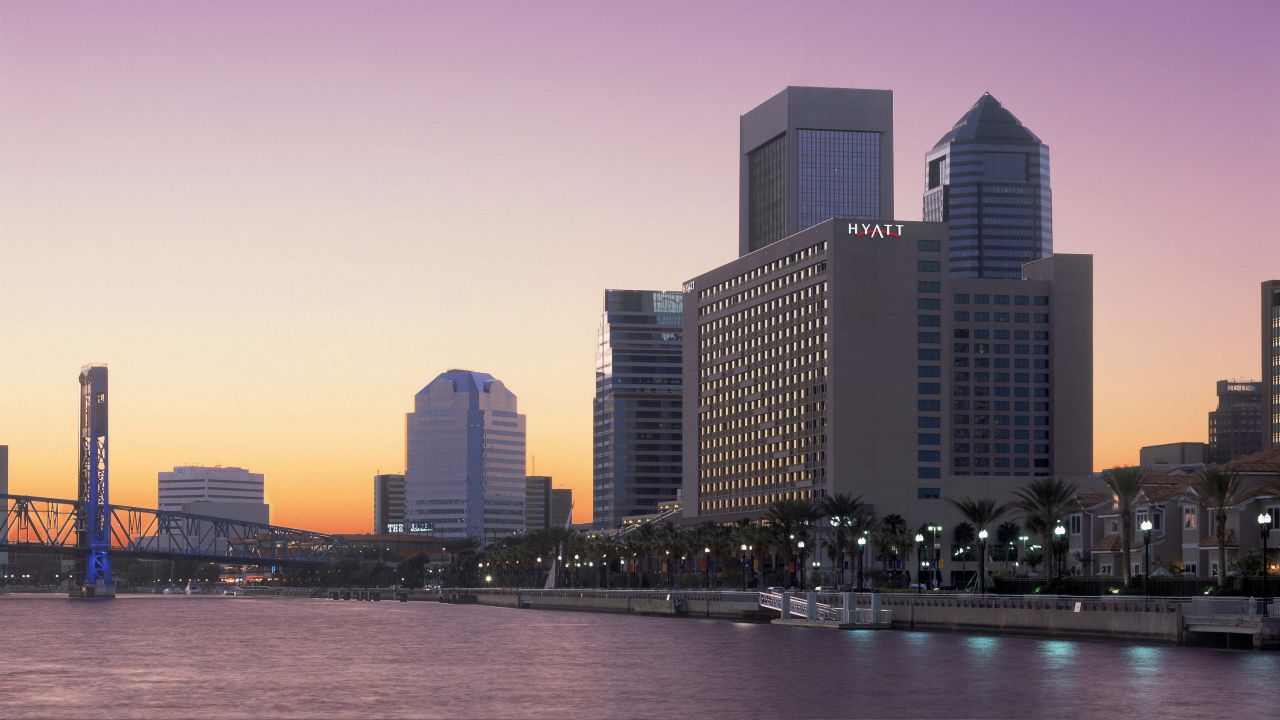 Hyatt Regency Jacksonville Riverfront

225 East Coastline Drive
Jacksonville, FL 32202
Tel: +1 904 588 1234

jacksonville.regency.hyatt.com (for general hotel information only)


Special advance registration rates of $116 per night (single or double) can be obtained by calling the hotel directly before July 8, 2019 or using our secure on-line registration system:https://www.hyatt.com/en-US/group-booking/JAXRJ/G-NELA


Hyatt Regency Jacksonville Riverfront is located adjacent to the cities scenic Main Street Bridge, providing panoramic river views and walkable access to the heart of downtown.



Transportation
From/To Jacksonville International Airport (JAX):
Taxi: For Ground Transportation assistance upon arrival at JAX, please go directly to the Taxi, Limousine and Shared-Ride Booths located on the Lower Level outside Baggage Claim.
Ridesharing: Uber and Lyft offer transportation services to/from the airport. Passengers can make a request once they are located on the terminal curbside. Signs that state "App-Based Rides Service" are positioned on the Lower Arrival Curb outside Baggage Claim Door 3 and to the right.
By Shuttle: Airport shuttle rates are available by advance reservation only for $25 per person and $10 for each additional person per same reservation and will depart the hotel or airport at designated times. On Demand Airport rate is approximately $42 each way from the airport for 1 or 2 passengers and $10 each additional passenger. Rates to local areas are also available per person or by flat rate.
By Car: The hotel is located 15.2 miles from the airport.