2014 NEMC
August 4-8, 2014 • Hyatt Regency • Washington, DC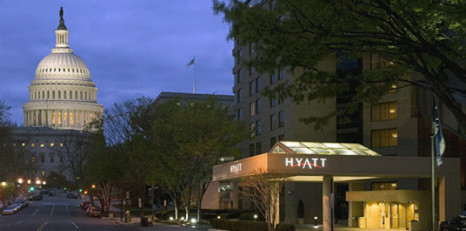 Welcome
The 2014 National Environmental Monitoring Conference (NEMC), will be held at the Hyatt Regency Washington. This year, the Symposium's theme is "The Next Generation of Environmental Monitoring". Some of the highlights for the week include:
Over 150 technical presentations and posters on a variety of cutting-edge environmental monitoring issues;
An exhibit program showcasing the latest innovations in environmental monitoring;
Training courses on a variety of topics;
Special keynote presentations on topics of general interest; and
An open meeting of US Environmental Protection Agency's Environmental Laboratory Advisory Board.
Who Should Attend?
Laboratory Scientists, Managers and Directors
QA/QC Managers
Regulatory Affairs Managers
Senior Analysts
Field Sampling Management Organizations (FSMO)
Students, instructors, researchers, and others in the related academic community
Anyone else concerned with environmental monitoring
The Benefits of Attending
All Symposium attendees have the valuable opportunity to share new monitoring approaches and technologies, and contribute to discussions regarding regulatory issues and initiatives. As an attendee, you are able to:
have one-on-one discussions with key regulators about problems and issues facing the industry;
obtain the information you need to better plan for future capital purchases, research, and staffing levels;
learn how to save time and money when performing sampling and analysis techniques;
improve the quality and efficiency of your analyses; and
learn about new technologies and regulations.